Elements of Good Planning
This is a long business planning document
so be prepared to scroll a long way down the page to read all this important information and advice, you will need to set up your eBusiness, or Business.
A plan
should be continually updated. Even successful, growing Businesses should maintain a current business plan.
As a business owner
, you have to know everything you can about your products or services in order to persuade someone to buy them. In this discussion, you are the salesperson and your products represent your business. Your customers are potential investors and employees. Since you want your customers to believe in you, you must be able to convince them that you know what you are talking about when it comes to your business planning.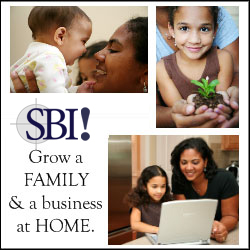 To become an expert
(or to fine-tune your knowledge if you already believe you are one), you must be willing to roll up your sleeves and begin digging through information. Since not all information that you gather will be relevant to the development of your business, it will help you to know what you are looking for before you get started. In order to help you with this process, we have developed an outline of the essential elements of a good business plan.
Every successful plan should include something about each of the following areas, since these are what make up the essentials of good business planning:
---
The Executive Summary
The executive summary
is the most important section of your plan. It provides a concise overview of the entire plan along with a history of your company. This section tells your reader where your company is and where you want to take it. It is the first thing your readers see; therefore it is the thing that will either grab their interest and make them want to keep reading or make them want to put it down and forget about it. More than anything else, this section is important because it tells the reader why you think your business idea will be successful.
The executive summary should be the last section you write. After you have worked out all the details of your plan, you will be in a better position to summarize it - and it should be a summary (i.e., no more than 4pages).
---
Contents of the Executive Summary
The Mission Statement
- The mission statement briefly explains the thrust of your business. It could be two words, two sentences, a paragraph, or even a single image. It should be as direct and focused as possible, and it should leave the reader with a clear picture of what your business is all about.
Date business began

Names of founders and the functions they perform

Number of employees

Location of business and any branches or subsidiaries

Description of plant or facilities

Products and manufactured/services rendered
Banking relationships and information regarding investors
Summary of company growth
including financial or market highlights (e.g. your company doubled its worth in 12-month period; you became the first company in your industry to provide a certain service)
Summary of management's future plans
. With the exception of the mission statement, all ofthe information in the Executive Summary should be highlighted in a brief, even bulleted, fashion. Remember, these facts are laid out in-depth further along in the plan.
If you are just starting an ebusiness
, or business, you will not have a lot of information to plug into the areas mentioned above. Instead, focus on your experience and background as well as the decisions that led you to start this particular enterprise. include information about the problems your target market has and what solutions you provide. Show how the expertise you have will allow you to make significant inroads into the market.Tell your reader what you are going to do differently or better. Convince the reader that there is a need for your service or product, then go ahead and address your (the company) business planning needs
To assist the reader
inlocating specific sections in your ebusiness, or business plan, include a table of contents directly following the executive summary. Make sure that the content titles are very broad; in other words, avoid detailed descriptions in your table of contents.
---
Part 2: Market Analysis
The market analysis
section should illustrate your knowledge about the particular industry your ebusiness, or business is in. It should also present general highlights and conclusions of any marketing research data you have collected; however, the specific details of your marketing research studies should be moved to the appendix section of your ebusiness, or business planning.
This section should include
:
An industry description and outlook.

Target market information.

Market test results, lead times.

An evaluation of your competition.
Industry Description and Outlook
This overview section
should include: a description of your primary industry, the current size of the industry as well as its historic growth rate, trends and characteristics related to the industry as a whole (i.e., What life cycle stage is the industry in? What is its projected growth rate?), and the major customer groups within the industry (i.e., businesses, governments, consumers, etc).
Market Tests

When including information
about any of the market tests you have completed for your ebusiness, or business plan, be sure to focus only on the results of these tests. Any specific details should be included in the appendix. Business planning market test results might include: the potential customers who were contacted, any information or demonstrations that were given to prospective customers, how important it is to satisfy the target market's needs, and the target market's desire to purchase your ebusiness, or business products or services at varying prices.
Lead Times

Lead time is the amount of time
between when a customer places an order and when the product or service is actually delivered. When you are researching this information, determine what your lead time will be for the initial order, reorders, and volume purchases.
Competitive Analysis

When doing a competitive analysis
, you need to identify your competition by product line or service as well as by market segment; assess their strengths and weaknesses, determine how important your target market is to your competitors, and identify any barriers which may hinder you as you are entering the market.
Be sure to identify all of your key
competitors for each of your products or services. For each key competitor, determine what their market share is, then try to estimate how long it will take before new competitors will enter into the marketplace. In other words, what is your window of opportunity? Finally, identify any indirect or secondary competitors which may have an impact on your ebusiness' success.
The strengths of your competitors

are also competitive advantages which you, too, can provide. The strengths of your competitors may take many forms, but the most common include:

An ability to satisfy customer needs

A large share of the market and the consumer awareness that comes with it.

A good track record and reputation.

Solid financial resources and the subsequent staying power which that provides.
Key personnel
Weaknesses are simply the flip side
of strengths. In other words, in your business planning analyze the same areas as you did before to determine what your competitors' weaknesses are. Are they unable to satisfy their customers' needs? Do they have poor market penetration? Is their track record or reputation not up to par? Do they have limited financial resources? Can they not retain good people? All of these can be red flags for any ebusiness, or business.If you find weak areas in your competition, be sure to find out why they are having problems. This way, you can avoid the same mistakes they have made.
If your target market

is not important to your competition, then you will most likely have an open field to run in if your idea is a good one - at least for a while. However, if the competition is keen for your target market, be prepared to overcome some barriers.

Barriers to any market might include:

A high investment cost

The time it takes to set upyourebusiness, or business

Changing technology

The lack of quality personnel

Customer resistance (i.e., long-standing relationships, brand loyalty)

Existing patents andtrademarks that you can not infringe upon
Regulatory Restrictions

The final area
that you shouldlook at as you're researching this section is regulatory restrictions. This includes information related to current customer or governmental regulatory requirements as well as any changes that may be upcoming. Specific details that you need to find out include: the methods for meeting any of the requirements which will effect your ebusiness, or business, the timing involved (i.e., How long do you have to comply? When do the requirements go into effect?), and the costs involved.
eBusiness, or Company Description

Without going into detail,
this section should include a high level look at how all of the different elements of your business fit together. The company description section should include information about the nature of your ebusiness, or business as well as list the primary factors that you believe will make it a success.
When defining the nature of your ebusiness
, or business (or why you're in business), be sure to list the marketplace needs that you are trying to satisfy; include the ways in which you plan to satisfy these needs using your products or services. Finally, list the specific individuals and/or organizations that you have identified as having these needs.
Primary success factor
s might include a superior ability to satisfy your customers' needs, highly efficient methods of delivering your product or service, outstanding personnel, or a key location. Each of these would give your ebusiness, or business planning a competitive advantage.
Organization & Management

This section should include

:

Your company's organizational structure.

Details about the ownership of your company.

Profiles of your management team.

The qualifications of your board of directors.
Who does what in your ebusiness
, or business? What is their background and why are you bringing them into the business as board members or employees? What are they responsible for? These may seem like unnecessary questions to answer in a one- or two-person organization, but the people reading your ebusiness, or business plan want to know who's in charge, so tell them. Give a detailed description of each division or department and its function.
This section should include
who is on the board (if you have an advisory board) and how you intend to keep them there. What kind of salary and benefits package do you have for your people? What incentives are you offering? How about promotions? Reassure your reader that the people you have on staff are more than just names on a letterhead.
Organizational Structure

A simple but effective way to lay out the structure of your company is to create an organizational chart with a narrative description. This will prove that you're leaving nothing to chance, you've thought out exactly who is doing what, and there is someone in charge of every function of your ebusiness, or business. Nothing will fall through the cracks, and nothing will be done three or four times over. To a potential investor or employee, that is very important.
Ownership Information

This section should also include the legal structure with your business planning along with the subsequent ownership information it relates to. Have you incorporated your ebusiness, or business? If so, is it a C or S corporation? Or perhaps you have formed a partnership with someone. If so, is it a general or limited partnership? Or maybe you are a sole proprietor.
Important ownership information that should be incorporated into your business planning includes:

Names of owners

Percentage ownership

Extent of involvement with the company

Forms of ownership (i.e.,common stock, preferred stock, general partner, limited partner)

Outstanding equityequivalents(i.e.,options, warrants, convertible debt)

Common stock (i.e.,authorized or issued)

Management Profiles
Experts agree
that one of the stongest factors for success in any growth ebusiness, or business is the ability and track record of its owner/management, so let your reader know about the key people in your company and their backgrounds. Provide resumes that include the following information:
Name

Position (include brief position description along with primary duties)

Primary responsibilities andauthority

Education

Unique experience and skills

Prior employment

Special skills

Past track record

Industry recognition

Community involvement

Number of years with company

Compensation basis and levels(make sure these are reasonable - not too high or too low)
Be sure you quantify achievements (e.g. Managed a sales force of ten people, Managed a department of fifteen people," "Increased revenue by 15% in the first six months," "Expanded the retail outlets at the rate of two each year," " Improved the customer service as rated by our customers from a 60% to a 90% rating").
Also highlight how the people
surrounding you complement your own skills. If you're just starting out in your e-business, or business, show how each person's unique experience will contribute to the success of your venture.
---
Board of Directors' Qualifications
The major benefit
of an unpaid advisory board is that it can provide expertise that your company cannot otherwise afford. A list of well-known, successful business owners/managers can go a long way toward enhancing your company's credibility and perception of management expertise.
If you have a board of directors, be sure to gather the following information when developing the outline for your ebusiness plan:

Names

Positions on the board

Extent of involvement with company

Background

Historical and future contribution to the company's success

Marketing and Sales Strategies
Marketing is the process
of creating customers, and customers are the lifeblood of your ebusiness, or business. In this section, the first thing you want to do is define your marketing strategy. There is no single way to approach a marketing strategy; your strategy should be part of a ongoing self-evaluation process and unique to your company. However, in your business planning there are steps you can follow which will help you think through the strategy you would like to use.
Strategy for growing your business.
This growth strategy might include: an internal strategy such as how to increase your human resources, an acquisition strategy such as buying another ebusiness, or business and a franchise strategy for branching out, a horizontal strategy where you would provide the same type of products to different users, or a vertical strategy where you would continue providing the same products but would offer them at different levels of the distribution chain.
Channels of distribution strategy
. Choices for distribution channels couldinclude: original equipment manufacturers (OEMs), an internal salesforce, distributors, or retailers.
Communication strategy.
How are you going to reach your customers? Usually some combination of the following works the best: promotions, advertising, public relations, personal selling, and printed materials such as brochures, catalogs, flyers, etc.
Once you have defined your marketing strategy, you can then define your sales strategy. How do you plan to actually sell your product?
Your Overall Sales Strategy should include:

A sales force strategy.
If you are going to have a sales force, do youplan to use internal or independent representatives? How manysalespeople will you recruit for your sales force? What type ofrecruitment strategies will you use? How will you train your salesforce? What about compensation for your sales force?
Your sales activities
. When you are defining your sales strategy, it is important that you break it down into activities. For instance, you need to identify your prospects. Once you have made a list of your prospects, you need to prioritize it. Next, identify the number of sales calls you will make over a certain period of time. From there, you need to determine the average number of sales calls you will need to make per sale, the average dollar size per sale, and the average dollar size per vendor.
The Appendix
The appendix section should be provided to readers on an as-needed basis. In other words, it should not be included with the main body of business planning. Your plan is your communication tool; as such, it will be seen by a lot of people. Some of the information in the business planning section you will not want everyone to see, but, specific individuals (such as creditors) may want access to this information in order to make lending decisions. Therefore, it is important to have the appendix within easy reach.



The appendix would include:

Credit history(personal& ebusiness, or business)

Resumes of key managers

Product pictures

Letters of reference

Details of market studies

Relevant magazine articles orbook references

Licenses, permits, or patents

Legal documents

Copies of leases

Building permits

Contracts

List of business consultants, including attorney and accountant
Any copies of your business
planning should be controlled; keep a distribution record. This will allow you to update and maintain your business plan on an as-needed basis. Remember, too, that you should include a private placement disclaimer with your ebusiness, or business plan if you plan to use it to raise capital.
The document
is an overall description of the requirements for submitting a business plan. You will have to change the information depending on the type of business you are about to launch.
I hope that this information will help you to construct a solid plan for your eBusiness/Business.